Jason Lee is an award winning author/editor of 20 books with work published in 16 languages, including novels, plus screen and stage plays. Lee's books are available from Waterstones, Sainsbury's, WH Smiths and Foyles. His current work includes research for monographs and edited collections on mental health, media and culture, including work published as part of his British Academy Innovation Fellowship. Sex Robots – The Future of Desire was a bestseller in Palgrave's Pivot Series, and has had numerous reviews, including work in Ethical Space: The International Journal of Communication Ethics, https://link.springer.com/book/10.1007/978-3-319-49322-0?noAccess=true
Recent work on protest, politics, and the media.
Professor Lee's translations have appeared in Stanford University's Mantis, critical work in Johns Hopkins University's journals, and his books are published by Bloomsbury, Palgrave, and Amsterdam University Press, as well as Routledge.
https://www.waterstones.com/author/jason-lee/69496
Combining theory and practice, in 2013 Bloomsbury published The Psychology of Screenwriting. This has been described as a book that examines the key issues of our time, from humanism to transhumanism. His 2017 book was The Future of Desire with Palgrave. This was followed in 2018 by his book Nazism and Neo-Nazism in Film and Media with Amsterdam University Press.
Professor Jason Lee MA DPhil CPsychol SFHEA FRSA is a primary member of De Montfort University's Media Discourse Centre (see below) & a member of DMU's Cinema and Television History Institute. Lee is Director of the Transgression International Research Network (TIRN) which includes two book series, one with Amsterdam University Press.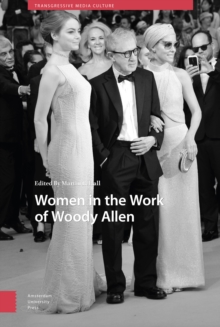 Our latest book in the Transgressive Media Culture Series with Amsterdam University Press is Women in the Work of Woody Allen, available now for order.
https://www.dmu.ac.uk/Research/centres-institutes/mdc/index.aspx
Current Books
Nazism and Neo-Nazism in Film and Media (AUP, 2018)
The Future of Desire (Palgrave, 2017)
https://www.palgrave.com/gb/book/9783319493213
Burning Box (Eyewear, 2017)
Jason Lee on IMDB
https://www.imdb.com/name/nm11125419/?ref_=tt_ov_st_sm
39 recent films, including:
Trust Me
Corporate End Zone
Thinking Score
Your Free Will Trap
Long Live Tea
Pigeon Breath
Nature Girl
Skank and File
Taste
Truth Is, Just
Pigeon Breath (dir. Jason Lee, 2016)
Meaning Media Productions
Overview by Jackie Reuben
Pigeon Breath deconstructs the relationship between belief systems, including Marxism and psychoanalysis, and post-structuralism, visually delving into non-binary assertions, such as speciesism. With primarily Asian music as a sound track, suggesting Buddhist philosophy, the film incorporates a visual analysis reflecting on the symbiosis between consumerism, consumption and war. By doing there is an emphasis on how the history of war is used to fuel current nostalgia and nationalism, with the fragility of a crumbling eco-system. The film ties reflections on war with those on conspiracy theory and political assassination, mirroring changes in art movements, with the developments of Picasso and his discombobulation of the figure impacting on perceptions of the identity and the other via surveillance.
The inauthentic urban landscape is contrasted with controlled semi-authentic nature, moving further into the notion that, while human's attempt to control their nature and the external world, elements of this are futile within a wider metaphysical paradigm. This is all bracketed by iconic figures of desire who control the gaze, including Marilyn Monroe and Katherine Hepburn, utilised as constructed figures of idealised love. These are neither real or unreal, juxtaposed with 'The 6 Million Dollar Man', Lee Majors, and Japanese humanoid machinery, underlying the shift in human nature to robot nature. Finally, nature triumphs, the music euphoric and uplifting, with the symbol of the daisy chain indicating the value of every part of life.
Recent Chapters
Smile, Hitler? Nazism and Comedy in Popular Culture in this Palgrave edited collection:
https://www.palgrave.com/gp/book/9783319905051
Plus work on Linda Blair and childhood in this Routledge edited collection:
https://www.routledge.com/Childhood-and-Celebrity/OConnor-Mercer/p/book/9781138855298
Previous and Ongoing Work
20 books, 130 publications
Beyond the Sociology of Insanity – After Madness. Springer (contracted).
Child Sexual Abuse in Film and Media. Amsterdam: Amsterdam University Press (contracted).
Nazism and Neo-Nazism in Film and Media. Amsterdam: Amsterdam University Press, 2018.
The Future of Desire. London: Palgrave Macmillan, 2017.
Burning Box. London: Eyewear, 2017.
Spit Roast. London: Roman Books, 2016.
The Psychology of Screenwriting. London: Bloomsbury, 2013.
Cultures of Addiction, (ed.). New York: Cambria, 2011. http://www.cambriapress.com/cambriapress.cfm?template=3&bid=502
Seeing Galileo. Canterbury: Gylphi, 2011.
Unholy Days. London: Roman Books, 2011.
Dr Cipriano's Cell. Chelmsford: CM Press/Arts Council, 2011.
Celebrity, Paedophilia, and Ideology. New York: Cambria, 2010. http://www.cambriapress.com/cambriapress.cfm?template=4&bid=294
Pervasive Perversions – Paedophilia and Child Sexual Abuse in Media Cultures. London: Free Association Books, 2005. https://www.whsmith.co.uk/products/pervasive-perversions/9781853439131
Lost Passports (with Peter Lewin). Leicester: Troubador, 2005.
Polaroid Noise. Nottingham: BTF/PM Press,
The Day Elvis Died. Nottingham: BTF/PM Press,
God's Potato Peeler. Nottingham: BTF/PM Press,
Cultural Ontology. New York: Mellen, 1999.
Madness and the Savage. New York: Mellen, 1999.
Road Movie in Cultural Formations, Columbia University, 2013, and FIRE,
Stage plays include: The Shooting of Ronald Crump, Cockpit Theatre, London; Thin White Shroud, The Black Box Theatre, Lancaster, 2005; A Flame of Light, The Old Bull Arts Centre, Barnet, 1997. Other screenplays include: Black and Blacker; Fish Lives and Battered Tales; Four Minute Warning; Craven A.
Protest, Media, & Culture book series, Rowan & Editorial Board, 2015 –.
The Caribbean Press, International Editorial Advisory Committee, 2013 –.
Cine.excess. Editorial board, 2013 –.
Creative Writing Studies Series Editor, The Professional and Higher Partnership, 2010 –.
Transgressive Culture. Founding editor of international journal and book series,
2010 –.
Assent. Editorial board, 2009 –.
Culture Frame. Editorial Board, 2009 –.
Vertigo – International Journal of Independent Editorial Board, 2008 –.
Series editor of Trangressive Culture book series, seven books in progress by academics in the USA, Australia and UK, including work on: addiction and the city; addiction and women's writing; Japanese manga; and hedonism in British cinema.
Director of the Transgression International Research Network (TIRN), and Beyond Transgression, with over 8,000 subscribers.
Selected chapters
'The devil you don't know? The rise and fall and rise of Linda Blair' in Childhood and Culture, eds. Jane O'Connor and John M Oxford: Routledge, 2017 (just published).
'The Wall Street Jekyll – Addiction and Meaningless Pleasure in American Psycho(s)' in Culture of Addiction, Jason Lee. New York: Cambria, 2012, pp. 229-248.
'Pain as Truth – Addiction to the Talking Cure in Popular Culture' in Cultures of Addiction, Jason Lee. New York: Cambria, 2012, pp. 249-278.
You Have Not Been Paying Attention – teleology and ontology in 'Hail to the Thief'. Radiohead and Philosophy, Brandon Forbes and George Reisch. Chicago: Open Court Publishing, 2009.
Humour and the Human: the animal-human interface in the novels of Will Self. After Humanism. Lancaster University Cultural Studies Publications, 2005.
Encountering the real in Documentary Film Making, ed. Iain Aiken. New York: Routledge, 2005.
Consuming Survivorhood: Oprah's Book Club and child sexual abuse. Oprah's Book Club, ed. Cecilia Koncharr Farr. New York: SUNY, 2005.
Märtyrer fabrizieren: Die Konstruction von Märtyrern Globalisierung und Widerstand/ The construction of martyrs, globalisation and resistanc Contributions to our contemporary culture of renunciation/Beiträge zur gegenwärtigen Verichtskultur, ed. Thomas Duschlbauer and Peter Klimitsch. Linz: Gruppe für angewandte Text, 2004.
Scientology/Satanic ritual abuse/The shooting of John L Conspiracy Theories in American History, ed. Peter Knight. New York: ABC-Clio, 2004.
Sexually Unchallenged: Re-membering Disabled Celluloid Sex Gods, 84-94. Crash Cinema, Patrick Eyres. Bradford: National Museum of Film and Photography, 2004.
Selected Articles
'Saints' in Economics and Society, Sage. http://sk.sagepub.com/reference/the-sage-encyclopedia-of-economics-and-society/i15035.xml
Are You Kidding? Re-assessing morality, sexuality and desire in Kids. Sexuality and Culture, Film International 2018.
Terminal Thinking: Corporate University and Creativity. 3D.
The Zoo Keeper's Strife: Will Self's psychiatric fictions. Philosophy and Literature, Volume 36 Number 1, April 2012, 196-208.
Shooting Panda's? Writing in Education – the Journal of the National Association of Writers in Education, Spring 2010.
Anything to Declare. Cultural Industries Journal, 3, Summer 2010.
Money For Nothing, Writing Magazine, August, 2009.
Re-assessing The Cement Garden. Vertigo, Autumn,
Kiddie Fiddlers in Kids – moralising, patriarchy and social Vertigo, Summer 2008.
Becks and Posh and Baudrillard in International Journal of Baudrillard Studies, Special Issue: Remembering Baudrillard, Vol. 4 No. 3, October 2007.
Face Up to Croaking it: Forgiveness and Judgement-injustices to an unjust God in Magnolia. Vertigo No. 11, August 2007.
Devil in a black dress: history, theology and insanity in Black Robe and The Mission. Film and History,
Paedophile cultures: child sexual abuse and constructions of the paedophile in British and American culture. Interactions,
Mummies' boys, sex beasts and shamans: mother son relationships in cult cinema, 22-31. Film International, 15, 2005:3.
Wall Street: Identity and Meaningless Pleasure in American Psycho(s). Film International, V 3, Issue 17.
Post-apocalyptic desire in The War Zone, 26-29. Film International, No. 11, 2004:5. ISSN 165166826.
Seeing is Believing: Warhol's spiritualizing of materiality and the need for the historicizing of Journal for Cultural and Religious Theory, Vol. 5 No. 1, December 2003.
Making Monsters: post-apocalyptic desire in The War Zone. The Danish Journal of Film Studies, 1 årgang No. 4, November 2003.
Doing the Hokey Homey: teaching creative writing through the contemporary American short Journal of Creative Writing, Vol. 4 Issue 2, November 2003.
Sex and post-disability theory. Journal of Media and Culture, August 2003.
Between Heaven and Hell. Disability News, Issue 5, Summer 2003.
Critic's terror of nothi Philosophy and Literature, Vol. 27, No. 1, April 2003.
I love to hate you/All you need is hate: love as war in modern discourse and contemporary public Journal of Media and Culture, Vol. 5 Issue 6, November 2002.
Love Through A Journal of Creative Writing, Vol. 3 Issue 2, November 2002.
To Theorise Beyond Theory. Scope–International Journal of Film Studies, November 2002.
Life after death, or death as life? Jim Jarmusch's Dead Man, postmodernism and ontology. Journal for Cultural and Religious Theory. Vol. 3 No. 2, April 2002.
Welcome To Your World. Literature, Consciousness and the Arts, Vol. 3 No. 1, April 2002.
Papers and Platforms
Recent History of CSA Films. SDVRG, DMU, March, 2019.
Algorithms and CSA. Surveillance, DMU, October, 2018.
Woody Allen's Women. Key-note York St John, 2018.
Transgression and crime. Crime Fiction: Detection, Public and Private, Past and Present, Bath Spa University, June 2017.
Neo-Nazism, transnationalism and the media. Echoes of Fascism, University of Sussex, May 2017.
The Economy of Abuse. Cultures of Denial Symposium, De Montfort University, November 2015.
Investigation and Invention: Research and Fiction, research seminar presentation with publisher Suman Chakraborty, British Council Independent Publisher of the Year, novelist Jonathan Taylor of the University of Leicester, and anthropologist Will Buckingham of Sichuan University, DMU Centre for Writing, April 2015.
Fiction, Fatwa, and Fear – Writing after the Satanic Verses, Déda Derby, Institute of Ideas, September
Buddha with a Melody: evolution, sex and influence in Ginsberg. University of Aalborg, European Beat Studies Network Conference, August
Death and the Maiden in a global context. Imperial College, Great Writing Conference, June 2013.
Terminal Thinking: Henry Giroux's 'Scandal of the Corporate University' and the limit of University of Derby, Identity, Conflict and Representation Research Centre, June 2013.
Violence, Difference and Translation in Death and the Maiden. University ofSalford, Translation Conference, March 2013.
The Projectionis University of Limerick, David Bowie Conference, October 2012.
Inside Voice: Shamanism, Ventriloquism and Radars in Search of Transcendent Originality. Imperial College, Great Writing Conference, June 2012.
Without Wings: Darwin, Transhumanism and Sexual Transgression.
Brunel University, Sexual Cultures Conference, April 2012.
Beyond Darwi Dublin City University, Exeter University, New York University, Transforming the Human Conference, October 2011. (Plenary)
Levinas, Theory and Great Writing Conference, Imperial College, July 2011.
Digital Futures. University of Derby, Digital Hybridity Conference, D-MARC Digital and Material Arts Research Centre in collaboration with EMUA, June 2011.
Unholy Prophecy: Darwin's Fall at Castel di University College Dublin, Transgression and the Sacred: An International Philosophy and Literature Conference, Humanities Institute of Ireland, February 2011.
When in University of Surrey Institute of Advanced Studies, The Emergence of the Posthuman Subject Conference, July 2010. (Plenary)
Love is an Illness. Bangor University, Great Writing Conference, June
Editing Skills for Creative Liverpool Hope Flying Start Symposium, June 2010.
Milton and Contemporary University of Rennes II, Censorship in the English Speaking World from the 16th to 21st Century Conference, May 2010.
Challenges of the Cultural Industries. LSE MeCCSA, January Co-organiser. (Plenary)
Determining Creative Practice. University of Bedfordshire, MeCCSA, University of Derby. Co-organiser.
Music of the Spheres: Being and being via body-morphic disorders and super-woofers. Lancaster University, 9th International Gothic Conference, July
Addiction   and Obsession   in Creative   Practice. University of   Bedfordshire, Circularity, Aesthetics and Translation Symposium, April Co-organiser.
Born of Frustration: folk-devils and youth culture in Italian American University of Rome Centre for Racism in the Media, Representations of Diversity: Racism and the Media in Italy, April 2009.
Italy's Anathematisation   of   the   Other: immigration, ethnicity   and   race   in contemporary Italian media. The Association of the Study of Modern Italy, Italian Cultural Institute Edinburgh, Stirling Media Research Institute, The Media in Italy: Historical Perspectives and Future Challenges Conference, November 2008.
Till Deaf Do Us Part – addiction to the 'talking cure' in popular culture. Kingston University, Addiction and Obsession Conference, July
No More Angel Delight – ideology, ontology and ethics in the exorcism film.
Manchester Metropolitan University/The University of Salford, New Nightmares: Issues and Themes in Contemporary Horror Cinema and Horror Film Criticism Conference, April 2008.
Great J/Apes: humour and the animal-human paradigm in the novels of Will
Lancaster University, The 21st Century Novel Conference, September 2005.
Paedophilia and technology: the impact of digitalisation on child sexual Lancaster University, Cinema and Technology Conference, April 2005.
Screening Familiar: child sexual abuse in film and literature and its 'uncanny' prevalence. SOAS, The British Psychoanalytical Society, University of East London/Institute of Psychoanalysis/Tavistock Clinic and Portman NHS Trust, Art and the Unconscious Conference, July 2003.
Sexually Unchallenged: disability and sex in cult film and literature. National Museum of Photography, Film and Television/Bradford University/Bradford Film Festival, Crash 2 Conference, March 2003.
Seeing is Believing: historicizing historicity and Warhol's spiritualizing of materiality. University of Central Lancashire, Postmodernism and Spirituality Conference, March 2002.
The Critic-Hazel Motes' Terror of Nothing: free will and fate in Wise Blood. University of East Anglia, The Writer and Critic Conference, February 2002.
Present Heavens Future Hells: Orwell versus Huxley. University of Central Lancashire, Re-Writing America Conference, February 2002(Conference co-ordinator).
From the Death of Theory to Death as Theory: a new approach to theory and the horror film. University of Tasmania Cultural Studies Association of Australia, What's Left of Theory Conference? December 2001.
Writing Out the Devil: healing, community and writing. University of Luton/NAWE, Writing and Community Conference, March 2001.
'Foxes on the Couch', Welcome to Leicester Anthology, 2016.
'Saints', Economics and Society, Sage, 2015.
Ware Anthology, 2014.
'DNA', Case Histories, 2014.
'Technicalities' Aesthetica International.
'The M6 Watchtower', 'Live footage', Fire 31, April 2009, p. 63-64.
'Osmosis', Cordite Poetry Review, No. 32, 2009.
'Old Religion', Shadowtrain, July/August 2008.
12 poems, The Poetry in the Pews Anthology (Tavistock: Riverside Creative Projects, 2008).
'Fishing', 'Inherit The Earth', and 'Impulse', Kritya, 2008. (Poetry)
Dad's Army', DSQ: Disability Studies Quarterly, Vol. 28 No. 2, Spring 2008.
'Bendigo Art Gallery', 'Surf Paradise', 'Robotography', 'My Lai Again', 'The Work', 'It is trying not to think', Great Works, Issue 11, March/April 2008.
'Fire Lines', The London Magazine – A Review of Literature and the Arts, February/March 2008.
'A River Flowed From Eden', European Judaism, Vol. 40 No. 2, Autumn 2007, Issue No. 79.
'The Final Sane Words Of The 'Little Saint'', Snow Monkey   Annual
Anthology Ravenna Press, No. 18, Vol. 9 Issue 1, 2006: 104.
'Cultivation', Other Poetry, Series II No. 29, 2006: 52.
Only Seeing Carol Hersee' and 'The Hole', The Yellow Crane, No. 26, 2005.
'Arab Rain', FIRE, No. 25, 2005.
Review of Learning To Look by Chris Considine. The Slab of Faith 2, September 2005.
Winner of the Salisbury International Arts Festival Prize 2005 for 'Caught In The Attic'.
'The Fall', Understanding, No. 9-11, 2001-4.
'They Come For The Islands (1493)', Stanford University's Mantis: A journal of poetry, criticism and translation, No. 4, 2004.
'Wading Bird's Eye' and 'Word Moment', FIRE, No. 23, May 2004.
Tommy, Sex and Post-Disability Theory. M/C Reviews Culture and Media, September 2003.
Reviews: The Fiddlehead – Atlantic Canada's International Literary Journal, No.222, and Pretext 'On The Market', No. 10. Review of Review of Scanning Occulacentrism Across Continents. Film philosophy, Vol. No. 24, 2004. Review of The Film Cultures Reader, ed. Graeme Turner (London: Routledge, 2002) in The European Journal of Cultural Studies, 2003.
Reviewer for: Modern Italy; Madness and Literature; Child Abuse Review; Disability Studies Quarterly; film-philosophy; Journal of Media and Culture; The European English Messenger; Journal of Contemporary Religion; Celebrity Studies; Rowman & Littlefield; Bloomsbury; Ashgate.
Funded projects includes work with the British Council, Arts Council, and HEA.